Mason Hayes & Curran sees turnover pass €100m mark for the first time
Dublin stalwart posts 8% rise in revenue as Irish firms increasingly compete with international heavyweights on their home turf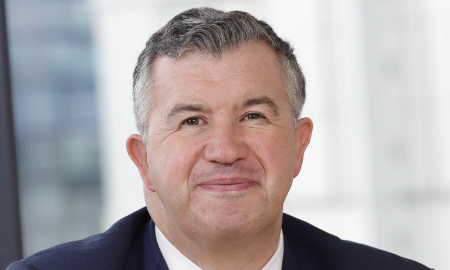 Turnover at Irish firm Mason Hayes & Curran (MHC) has exceeded €100m for the first time after growing revenue 8% in 2022 to reach €106m. 
The result marks a step down on 2021, when the firm grew its topline by an eye-catching 23% to reach €98m, reflecting slowing deal markets although Ireland's economy has remained relatively robust compared to most other European countries.
The firm said it had seen strong growth in financial services, technology, life sciences and healthcare work as well as in the energy and build environment sectors in 2022. 
Over the course of the year, it worked on mandates including advising Citibank and Bank of America on their $28.5bn senior unsecured bridge loan facility for Amgen in connection with its proposed acquisition of Horizon Therapeutics, and Goldman Sachs in the acquisition of a large residential property portfolio.
It also promoted 15 lawyers to partner internally and hired four more from domestic and international rivals, including corporate partner John Troute from Irish firm Flynn O'Driscoll and IP specialist Heather McDwyer from Sydney firm Gadens. 
MHC's results are the last for the firm with Declan Black as managing partner: he made way for former financial services head Will Carmody on 1 January.
Black noted that during his nine years at the helm, the firm had more than doubled in turnover and size to house 570 staff including 108 partners. 
"The numbers are satisfying evidence that clients appreciate the quality of the work we do and that the firm's staff appreciate the opportunity we provide to develop and prosper," he said. "As an indigenous Irish law firm in a highly competitive legal market, I am particularly grateful to our clients, old and new, that have supported us throughout my tenure, and to our dedicated partners and staff." 
The Irish legal market has seen an influx of international firms in recent years, with firms including Addleshaw Goddard, Ogier, Dentons, Ashurst, Hogan Lovells, Bird & Bird and Simmons & Simmons setting up shop since the start of last year. 
That has increased competition for talent, which combined with economic headwinds has left senior figures in Ireland's law firms significantly less confident about the coming 12 months than they were the year before. A recent poll of law firm leaders by Evelyn Partners found just 13% saw an improving outlook in the coming year, down from 63% in 2021, while 45% believed it would deteriorate.
Carmody, however, was upbeat about his firm's future. 
"In a time when businesses are challenged to navigate an increasingly complex political and economic environment, we will continue to provide our clients trusted legal advice," he said. 
"We are very aware that the success of our business is completely aligned with the success of our clients - which incentivises us to protect and enhance their best interests at all times. I am confident that continued focus on those principles, together with providing an environment that nurtures and develops the very best people in MHC, will ensure the continued growth of our firm".  
MHC is notable for its status as the only Irish law firm to reveal its annual revenue, a policy it adopted 20 years ago.