'Now is the time for law firms to deliver on their stated values'
Consultant Tony Williams advises law firm leaders to avoid knee jerk decisions and go into communication overdrive during the Covid-19 crisis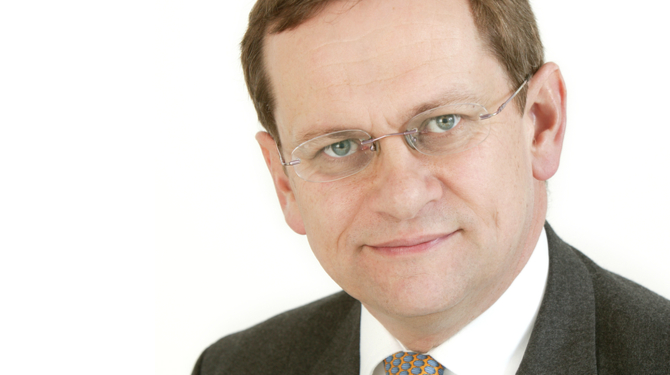 Tony Williams is principal of Jomati Consultants and former managing partner of Andersen Legal and Clifford Chance
You were advising law firms during the financial crisis. How comparable is the current situation?
There is a scary element to this in that we are dealing with people's lives and law firms have had to act quickly to safeguard their employees and clients. But in terms of the financial impact, this feels very different. During the financial crisis law firm leaders were asking themselves whether their firms would survive. There was a massive liquidity crisis; the banks didn't trust each other to lend money. We don't have that. There is no shortage of liquidity with the risk of the whole economy grinding to a halt. A lot of transactional work will, of course, be on hold, but legal practice on this occasion is significantly better off than other parts of the economy.
From the discussions I have had with my contacts, work is still taking place and lawyers are working from home reasonably well. There is work from corporates as they react to the crisis, whether it is securing financing facilities, tackling employment issues or understanding contracts. And once there is a floor to the market, you get the sense that hedge funds and country funds will see a buying opportunity and corporate deals with start up again.
For UK firms, which are nearing their financial year-ends, the timing could be a lot worse. They might not end with a flourish, but I don't think it will have a major impact on revenue – a few percentage points, not 20%. So they have a bit of breathing space as they should be fairly cash rich. That may not be the case for the US firms, which have calendar year-ends.
You were managing partner of Andersen Legal when it was caught up in the aftermath of the Enron scandal and collapsed. What lessons did you learn from that period?
First, keep calm - as a leader everybody is looking at you and how you conduct yourself. It is absolutely crucial you think carefully about everything you say and how you react to news. Avoid off-the-cuff comments. Second, try and have a clear list of priorities and work rigorously through your list. Third, you can never communicate too much in these types of situations, whether it be to partners, lawyers, secretaries or support staff.
Even if you haven't got all of the answers, try and keep people updated as fairly and openly as you can, making clear that you cannot make promises. Explaining what is going on, as best as you can, is very important. The vast majority of people are very sensible and will realise they are in an unprecedented situation and give you leeway. But remember to get the tone right and ask yourself how what you say will be received. People will hang on every word you say.
How do you think the legal profession is responding?
Generally, law firms have been responding sensibly. They appear to have avoided knee jerk responses. Many governments have unveiled packages that will help law firms in various ways and that will provide them with the opportunity to stand back and do their modelling. So far as I am aware, the vast majority of salaries have been paid in full in March. But, in the UK for example, it may make sense to put some staff members such as receptionists in the UK government's furlough scheme; and then the decision will be whether to top up their salaries. And there's no reason why lawyers couldn't also be put in furlough, although the issue will be that many lawyers will be busy. In the UK at least, there's an implicit message that law firms should be avoiding knee-jerk redundancy programmes.
What about partners – should they be taking most of the hit?
You are not called an equity partner for nothing, and I would certainly be expecting equity partners to be tightening their belts through the period with delays to their distributions. It is crucial for partnerships to understand that now is the time when they need to deliver on their firms' stated values. I've heard it said in a couple of ways: your firm's values are what it does even if its costs money – and when nobody is looking. 
Some firms are seeking extra borrowing facilities or partner capital. Would you expect this to be widespread?
Most firms will have reasonable head room on their facilities; especially if they are approaching the end of their financial year. And I have been advising firms to prepare for a downturn; and that was well before the pandemic. But I am sure there will be a few firms seeking to increase their facilities to provide extra headroom.
What else would you be advising law firms to do?
Inevitably most of the overheads will be tied up with people and premises. But firms should certainly be looking at all of their discretionary spending and cutting back as much as possible. I would also expect firms to take a very cautious view over recruitment, including lateral hires that are in the pipeline, unless there is a superb hire. This is basic housekeeping.  Do your modelling and do it in a very granular way looking at every scenario. The biggest problem is predicting how long the lockdown will last. But I don't think this is a doomsday scenario. I also hope law firms will pay their suppliers on time as we want to avoid market gridlock.
Might this be an opportunity for some firms?
It is a brutal fact that although everybody is in this together, some businesses will be healthier than others going into this and good leaders in strong firms will see opportunities. Kirkland & Ellis and Latham & Watkins are examples of firms that made great calls in the wake of the financial crisis with their focus on private equity and hedge fund work.
There has been a lot of talk about the impact of the lockdown on working culture. Do you think there will be a shift?
The impact of remote working is fascinating given that everybody is being forced to do it. We'll see examples of best practice and worst practice. And I think there will be individuals who respond to it fantastically and others who struggle. I'm sure it isn't the end of the office, but it will have an impact. Presenteeism is a big issue for the profession and we need to break through that.
Further reading on the Covid-19 pandemic
Cadwalader suspends partner distributions and cuts salaries as Covid-19 impact grows
Allen & Overy boosts partner capital and freezes salaries, Reed Smith slows distributions
Listed top 30 UK firm DWF issues profit warning as impact of Coronavirus bites
Unprecedented response to Covid-19 is 'testament to legal profession's resilience
US businesses 'clamouring' for guidance on fast-moving Covid-19 crisis, survey finds
Staff welfare, supply chain and privacy: the coronavirus-related issues keeping GCs awake at night
'I have realised how powerful technology now is': an Italian lawyer's take on Covid-19
Coronavirus risk may be unprecedented, but the fundamental principles of crisis response still apply