Pierre-Emmanuel Perais: 'how a brand personalizes with technological features and processes is paramount'
Linklaters partner discusses his New York Summit panel, the importance of technology for brands, industry trends and working across cultures.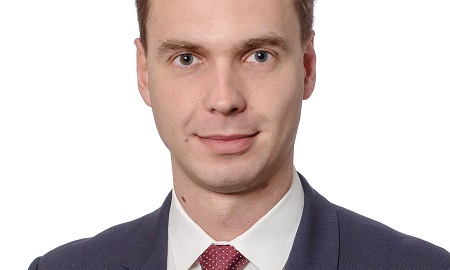 In advance of his programme, "Fashion's Distinguishing Digital Assets: More Technologies Being Woven into the Fashion Scene through M&A," at the 2 November Luxury Law Summit New York, the Alliance's Anne Gallagher spoke with Linklaters partner Pierre-Emmanuel Perais.
What will your panel focus on?
With competition in a crowded luxury market, how a brand personalizes with technological features and processes is paramount. Acquisitive and barrier-breaking clients want to know what digital tools will increase customer interaction, improve operations, payments and sustainability. We'll talk about how new technologies, such as Blockchain, NFTs and cryptocurrencies, can be implemented in supply chain security and payments, ESG initiatives, exchange-good transactions, marketing and branding, transparency, and product origin and ownership authentication.
How did you get involved in a technology- and M&A-focused practice in the luxury sector?
When I was a teenager, my parents gave me a Gucci belt as a gift, which was the first luxury item I owned. Its significance to me concerned not only the brand itself, but also, inherently, the brand's extensive history and legacy. I believe that, while luxury brands must be at the forefront of innovation, it is important that they also remain connected to their roots.
At university and law school, I was drawn to the fast-paced environment of M&A and the adrenaline of dealmaking. Even though my career embraced a wide range of industries from tech to mining to retail, I was fortunate to manage deals for luxury brands, and I started to see how they increasingly turned to technology solutions within their businesses, such as through e-commerce, data analytics, AI, Blockchain and wearable technology.
These experiences evolved into a technology-focused M&A practice, which keeps me on the cutting-edge of developments for my clients.
Can you give an example of how your clients are strategically embracing technology?
Yes, I was working with a client that wanted technology, or an app, for customers to try on clothes virtually. In the fashion industry, developing the e-retail aspects of business is increasingly important. But, my client realized that their expertise was in fashion and not specifically in wearable technology. The client was working with a start-up who had been providing the technology and ultimately decided to acquire that company. By doing so, they immediately gained a proprietary wearable technology as well as a competitive advantage through concurrently removing that vendor from the marketplace so that their competitors could not use the technology. Similarly, companies may see a strategic benefit in going this route as opposed to trying to develop technologies in-house.
What are a couple of technology issues or trends that luxury brands will likely face going forward?
Similar to the wearable technology example, luxury brands will see more start-ups in their marketplace. Historically, luxury brands have interacted with other family-owned companies that have similar generational stories and ways of doing business. With start-ups, luxury brands may work with company founders who have great ideas and differentiated skillsets but no historic place in the industry. Luxury brands are also increasingly interested in maximizing financial performance and have a more private equity-style approach to dealmaking.
The luxury industry has also seen a focus on ESG and, in the next 10 years, we expect that ESG requirements will become more stringent. Unfortunately, fashion  has not always been the most environmentally friendly industry, and the reporting requirements will become even more specific, as well as for those relating to social and governance criteria.
A third trend relates to the collection of personal information in fashion. Governments are becoming increasingly concerned about access to personal data and, as we have started to see with some countries, they may regulate how identifiable data is collected, which may lead to heightened screening by governments and regulators on cross-border transactions.
Where do you see your practice going?
It certainly depends on whether I am living in New York or Europe, though New York has been my home for some time, and I don't have plans to leave. I am a French native, went to university in France and law school in the United States. My practice is global, and I enjoy working across different cultures to help multinational clients achieve their M&A objectives. Additionally, a significant part of my practice is  helping non-US companies, in particular from Europe, invest in the States and vice versa. It's an exciting time to have an international practice. All that is to say, no matter the jurisdiction, a continued focus on tech deals will remain.
Pierre-Emmanuel Perais is a partner in Linklaters' Corporate, Mergers and Acquisitions group. He advises clients on complex public and private mergers and acquisitions, including cross‑border mergers, equity and asset sales, auctions and joint ventures across sectors, including technology and luxury. He can be reached at pierre-emmanuel.perais@linklaters.com.
Click here to read the full agenda and here to book your place at the summit. For delegate enquiries email jasmindersoor@globalcitymedia.com and to learn more about sponsorship opportunities email mariasunderland@globalcitymedia.com.