Saudi Arabia to launch new bankruptcy law next month
The new system is part of a drive to modernise the Saudi legal system, aimed at enhancing the confidence of domestic and foreign investors.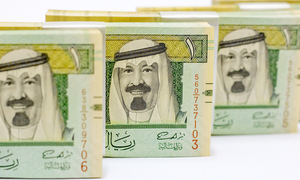 Saudi Arabia is to launch a new bankruptcy system at the end of August, according to a senior official. Majid Al Rasheed, secretary of the Saudi bankruptcy committee at the Ministry of Trade and Investment, told Saudi newspaper Al Iqtesadiya that 'the new system will provide better solutions to troubled companies.' The new system is part of Saudi's efforts to modernise it legal system.
Modernising bankruptcy
Mr Al Rasheed explained that the new system will enhance the confidence of local and foreign investors and will boost Saudi Arabia rankings in global economic indicators especially insolvency reports. He explained, 'There is no doubt that there are companies, not at their best because of their financial situation. They need to take advantage of the new bankruptcy system. Modern bankruptcy legislation does not currently exist in Saudi Arabia, creating difficulties for struggling companies seeking to restructure debt with creditors.' The new law, approved by the Saudi cabinet in February, will also offer protection to creditors, such as banks, and troubled companies that seek to wind up their affairs in an orderly manner, thereby shielding themselves from arbitrary seizure of their assets.
More law reform
The new laws are part of an ongoing updating of outdated laws to support Vision 2030, Saudi Arabia's strategy to overhaul its economy. The kingdom is looking to create an investor-friendly climate. Last week the government published a draft law covering partnerships between the government and private sector. The law exempts investors from labour laws, real state ownership restrictions and other regulations, in a step towards launching billions of dollars' worth of infrastructure projects and attracting fresh foreign investment.