US commercial cases decline over eight years
Commercial cases in the US have declined each year since 2009, a new report has found, in a business worth $6 billion to law firms each year.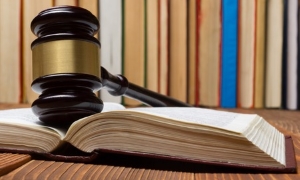 Legal analytics firm Lex Machina assessed cases in US fereral district courts and found that as the economy recovered, fewer business were suing on contract or business tort claims. The research also revealed that US law firm Greenberg Traurig was the leading law firm in federal US district courts over the last eight years. The firm represented 333 plaintiffs and 401 defendents. 
Who's suing?
The report also named the Federal Deposit Insurance Corporation (FDIC) as the leading commercial plaintiff, although most other top parties were large banks, financial services companies or insurance companies with some nationwide retail on the defendant side (Ross Stores, Home Depot, Amazon) and textile pattern companies on the plaintiff side (Star Fabrics, LA Printex, Unicolors) but only due to commercial claims in their copyright cases). The most common type by dollars awarded is Contract Damages, with just under $6.5 billion in damages awarded (in cases terminating followed by Tort Compensatory damages, order-of-magnitude smaller at $798 million awarded over the same period. 
California leads
The Central District of California has had the most cases since 2009 (4,257 cases, or about eight per cent), followed by the Southern District of New York (3,855), the Northern District of Illinois (2,546), and the District of New Jersey (2,438). Hemlock Semiconductor Corporation has won more commercial damages over this period than any other party, although these damages come only from two cases.