Willkie bulks up LA office with dozens more Venable hires
The New York firm tapped a trio of Venable partners to lead its LA launch earlier this month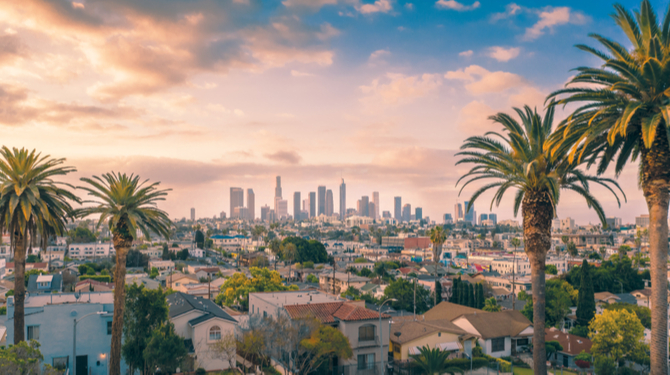 Willkie Farr & Gallagher has made another big play in California, hiring more than 30 lawyers including six partners from Venable to bulk up its new Los Angeles office. 
The hires come just a couple of weeks after the New York-based firm nabbed Venable partner trio Alan Epstein, Michele Mulrooney and Alex Weingarten to lead the launch on 2 September. With the latest crop of hires, Willkie's Los Angeles office now has around 40 lawyers, including 10 partners, three counsel and 26 associates.
Joining Epstein, Mulrooney and Weingarten are corporate transactions partners Paul Bernstein and Thomas Baxter, private wealth partners Andrew Copans and Kathy Wunderli, litigators Eric Bakewell and Logan Elliott and tax lawyer Shane Nix. 
A seventh partner, private wealth lawyer Ani Hovanessian, has also joined the firm from Washington DC-based Venable in New York. 
Bernstein and Baxter, who join Willkie after three and five years at Venable respectively, specialise in handling joint ventures, M&A, capital raising, endorsement services and other corporate transactions on behalf of clients in the entertainment industry. 
Copans, Wunderli and Hovanessian focus their practice on estate planning for high net worth individuals and their companies and nonprofits, while Bakewell and Elliott both have a wealth of commercial litigation experience in business, probate, restructuring and entertainment matters. 
Nix, meanwhile, specialises in tax planning for film, television and music talent and served as vice chair of Venable's entertainment tax group for seven years. 
Willkie chairman Matthew Feldman commented: "The additions to the team bring us new relationships and also give us the critical mass necessary to cement our position in the Los Angeles market in these practice areas."
Feldman said the firm expects the latest crop of hires will accelerate the growth of the Los Angeles practice and the expansion of its presence in the California market more generally. 
"The opportunity to lead Willkie's expansion of its national platform in Los Angeles was one we could not pass up," Epstein added. "We are thrilled to welcome our colleagues and look forward to working with them and all lawyers at the firm to integrate with and support further growth of Willkie's best-in-class platforms."
The firm has enjoyed a number of other successes on the West Coast in recent years. It first opened its Palo Alto office with a pair of partners from Paul Hastings in 2018, followed shortly after by the launch of its second Bay Area location in San Francisco in 2019 with two lawyers from Keker Van Nest & Peters.
Following the departures, Venable's Los Angeles office has 72 lawyers, including 34 partners, seven counsel and 29 associates, according to the firm's website. 
Venable did not immediately respond to The Global Legal Post's request for comment.