Appointments: Freshfields names new US managing partner, Wilberforce barrister joins McDermott in consulting role
This week's roundup of moves also sees Mayer Brown add leveraged finance depth in Chicago and Maddocks boost its healthcare offering in Sydney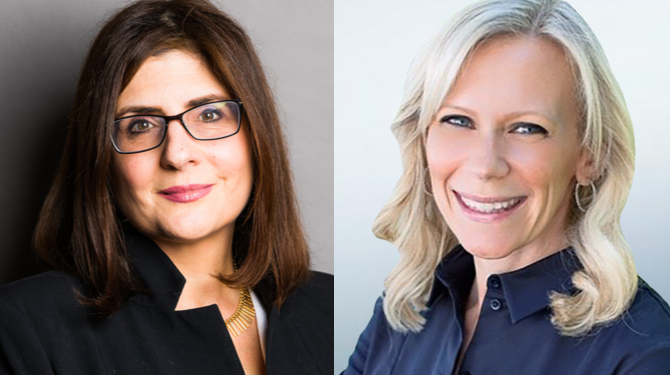 New US leadership for Freshfields in Silicon Valley
Freshfields Bruckhaus Deringer has named Sarah Solum as its new regional managing partner in the US, as the firm continues its steady expansion into the US legal market. 
Solum, who joined the UK Magic Circle firm last year from Davis Polk & Wardwell to co-found Freshfields' Northern California office, will continue to hold her position as office managing partner in Silicon Valley. She also serves as head of the firm's US capital markets practice. 
Alan Mason, Freshfields' US-based global co-managing partner, said Solum was the "ideal choice" to lead the firm as it continues its "strong trajectory" in the US. 
"She has been vital to the success of Freshfields' Silicon Valley office, bringing in diverse, top-tier lawyers and serving our tech and life sciences clients, for whom our ability to advise on complex M&A, global antitrust and other boardroom issues is critical to their strategies," he explained. "In her new role, Sarah will play an even greater part in steering us into the future."
The firm recently added data privacy and security partner Christine Lyon to its Silicon Valley bench from Morrison & Foerster, and hired cybersecurity specialist Brock Dahl away from the National Security Agency in May. 
Wilberforce barrister joins McDermott in consulting role
McDermott Will & Emery has boosted its global restructuring and insolvency practice with the appointment of Marcia Shekerdemian QC as a senior consultant in London. 
Shekerdemian, who has been a barrister at Wilberforce Chambers since 2015, will continue to advise Wilberforce clients and lead its restructuring and insolvency group following her hire by the US firm. 
She focuses her practice on all aspects of contentious and non-contentious insolvency, company and partnership law as well as commercial litigation. Her work covers domestic and cross-border matters, and she has appeared in the Grand Court of the Cayman Islands and in the Isle of Man. 
Mark Fennessy, head of restructuring and insolvency at McDermott in London, said: "With the simultaneous increase in volume of distressed businesses and contentious matters, we anticipate that more cases will end up in court, making Marcia's expertise invaluable to our clients and offering."
Mayer Brown gains leveraged finance depth in Chicago
Mayer Brown has added leveraged finance expert Elizabeth Hermann Smith to its banking and finance practice from Katten Muchin Rosenman in Chicago. 
Smith joins the firm after just over a decade at Katten, where she made partner in 2018. She brings with her a wealth of experience advising administrative agents, lead arrangers and lenders in syndicated senior secured cash flow transactions, as well as representing mezzanine investors and borrowers in leveraged buyouts, dividend recapitalisations, add-on acquisition financings, workouts and other credit transactions. 
Frederick Fisher, co-leader of the firm's global lending group, said Smith's hire reflects Mayer Brown's commitment to building out its global finance offering. 
"Continuing to expand our leveraged finance capabilities, particularly with private credit funds, is a primary goal of the firm's banking and finance practice," he added. 
The hire continues a run of US lateral hires for Mayer Brown: earlier this month it took on partners in New York, Chicago and Los Angeles in the same week.
Maddocks gets healthcare boost in Sydney
Australia's Maddocks has hired an M&A lawyer from Herbert Smith Freehills (HSF) to boost its healthcare team in Sydney. 
Francine Kinkade joins the firm as special counsel following an 11-year stint at HSF, where she was promoted to executive counsel last May after a decade as a senior associate. Her practice covers acquisitions, divestments, investments and joint ventures, as well as corporate governance, commercial contracting and compliance issues across the healthcare, education, consumer goods and technology sectors. 
She has worked with various corporate, private equity and government clients, and has advised on both domestic and cross-border deals from Australia and the UK. 
Lucille Scomazzon, Maddocks partner and healthcare sector leader, said: "We are delighted to have Francine join Maddocks. She is an outstanding lawyer who stands out for her commerciality and technical skill. She will be a fantastic addition to our market-leading Healthcare team at a time of significant activity and change across the sector."
The firm has also added a four-lawyer team from Holding Redlich to boost its public law planning and environment group: partner Breeleen Warry, special counsel Blake Dyer, associate Georgia Appleby and lawyer Kate O'Mara. 
New leadership for Oon & Bazul's restructuring and insolvency group
Singapore independent law firm Oon & Bazul has named partner Keith Han as co-head of its restructuring and insolvency practice. 
Han has been with the firm for just over a year. He moved across from Clifford Chance's Singapore partner firm, Cavenagh Law, as a partner in 2020 after six years as a senior associate. 
At 34-years-old, Han becomes one of the youngest practice leads in the city state, and will anchor the firm's restructuring and insolvency practice alongside Meiyen Tan. The duo will oversee a team of lawyers tasked with crafting practical, commercial and cost-effective solutions for clients in disputes arising from restructuring and insolvency situations. 
Bazul Ashhab, managing partner and head of dispute resolution, said Han's appointment reflects the firm's commitment to 'trusting and investing' in its younger partners. 
Tan added: "I am very excited to welcome Keith to co-lead the restructuring and insolvency Practice with me. Working closely with him in the last one year, I have seen Keith expand rapidly on his current skill sets as a partner. With the practice increasingly securing more work and clinching top league rankings internationally, I welcome the additional support in running this practice that has built an excellent reputation for top quality legal service." 
Sustainability heavyweights land at EY
EY has hired away a four-partner energy and sustainability team from Eversheds Sutherland for its legal arm. 
The Big Four firm added Eversheds' global head of clean energy and sustainability, Michelle T. Davies, the head of its energy regulatory team, Jean-Pascal Boutin, and energy partners Rob McNabb and Iwan Walters. Davies is based in London, Boutin and McNabb in Cardiff, and Watlers in Dubai. 
The quartet are joining EY's climate and environmental, sustainability and governance (ESG) practice to help its legal clients decarbonise their businesses, access value in the transitioning economy and find solutions to the challenges presented by a changing climate in the context of wider global ESG strategies, according to a report by Legal Week. 
Philip Goodstone, EY's UK head of law, told Legal Week the hires represented "a significant investment in our capabilities in sustainability and energy transition". 
The appointments come shortly after EY lost associate partner and business development leader Andrew Leck to MSI Global Alliance in London. Leck joined the independent legal and accounting firm as its new chief executive officer, replacing incumbent Tim Wilson. 
Willkie builds in Palo Alto
Willkie Farr & Gallagher has boosted its corporate and financial services department with the arrival of Erik Lindemann from Paul Hastings in Palo Alto. 
He joins the New York-headquartered firm's Silicon Valley arm as a partner following a two-year stint as of counsel at Paul Hastings, where he focused on M&A matters in intellectual property and technology transactions. Before that, he worked as an attorney at White & Case, Shearman & Sterling and Freshfields Bruckhaus Deringer. Prior to entering the legal field, he held a number of roles in the energy, technology and military and defense sectors. 
Throughout his decade-long legal career, Lindemann gained extensive experience negotiating cross-border and multi-jurisdictional transactions, including US public and private M&A as well as international corporate restructurings, joint ventures and carve out transactions. 
Tiffany Lee, Willkie's managing partner in Palo Alto, commented: "Erik is a talented lawyer with strong dealmaking and transactional experience in tech-focused sectors, and he will complement Willkie's technology-focused corporate, M&A and private equity platforms on the West Coast and beyond."
The firm set up shop in Palo Alto and San Francisco in 2018 and 2019 respectively, and has since grown its West Coast presence to around 30 lawyers. 
The Law Society of England and Wales elects next president 
Nick Emmerson is set to become the next president of the Law Society of England and Wales after winning the 2021 election for deputy vice president (DVP). 
Emmerson will take office as DVP in October and become vice president in 2022 and president in 2023, the Law Society announced on Thursday. He has been a Law Society council member since 2015 as the constituency member for Leeds, and sits on the board and audit committee. 
He is a partner and head of capital markets at Lewis Mathys Emmerson, where he specialises in cross-border mergers and acquisitions and international capital markets transactions. He has spent much of his career working in Asia, including five years in Tokyo and two-and-a-half years in Hong Kong and Shanghai for a number of leading firms, including Dentons, Herbert Smith Freehills and Eversheds Sutherland. 
"It's a great honour to be elected to this position – I'm looking forward to facing the challenges ahead and working alongside the other office holders, council and staff," Emmerson said. 
"I want to support our members to meet those challenges, whilst also ensuring that the profession maintains its prominence regionally, nationally and internationally. As the Law Society approaches its bicentennial, I want solicitors to know what their Law Society does for them." 
In March, David Greene stepped down early from the role to defend allegations made against him by a former client, making away for current president Stephanie Boyce, the first black lawyer to hold the role.