Dechert forms association with Saudi law firm
The law firm has joined forces with the Jeddah-based practice Hassan.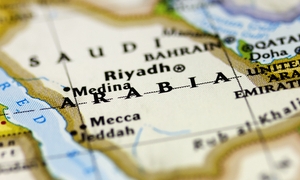 International law firm Dechert has formed an association in Saudi Arabia with the Law Firm of Hassan Mahassni. One of the most prominent in Saudi Arabia, it has a large local and international practice. 'We are very enthusiastic to join forces with the Mahassni firm,' said Chris Sioufi, who along with Gavin Watson serves as co-managing partner of Dechert's Dubai office and who has practiced in the region for more than a decade. 
Capital markets
Led by partner Camille Abousleiman, in the first half of 2015 Dechert worked on significant capital markets transactions in Egypt and Tunisia, marking the return of both countries to the US markets, as well as Jordan, Lebanon and Oman, where it acted on the first Reg S/144A transaction. Mr Abousleiman and other lawyers at Dechert have also worked on some of the largest capital markets transactions in Saudi Arabia. Source: Dechert