Firms boost their ESG credentials by reducing their carbon emissions from commuters
New software tool launches to evidence, track, plan and change law firm emissions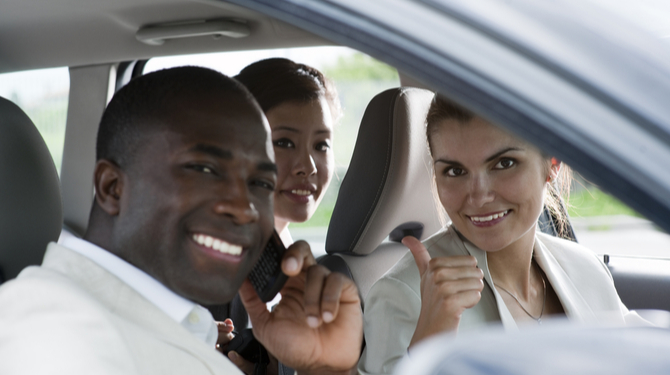 The UK Shadow Attorney General's recent faux pas of calling Covid19 a "gift" for fellow lawyers highlights the risk of seeing opportunity in the midst of international crisis. However, for social enterprise Liftshare Group the pandemic provided exactly that epiphany. 
In 1998 Ali Clabburn founded Liftshare with the desire to make car-sharing as normal as recycling – he wanted to fill the 36 million empty seats travelling on UK roads every day.
In the UK commuting makes up 5% of the UK's total emissions  – 18 billion kg of CO2e annually. For law firms, commuting is one of the biggest sources of carbon emissions, second only to energy consumption. 
--------
"Over the last 22 years we've seen success working with more than 700 large organisations throughout the UK, and enabling 745,000 members to share their commute. However, the biggest barrier has always been behavioural change.  
"In March 2020 overnight half the population were working from home. Every day. That instant behavioural change was previously unthinkable, and I immediately started calculating the environmental CO2e savings the nation was making."  
Ali Clabburn, Founder & CEO, Liftshare Group 
------
Out of that realisation that it was possible to drastically cut the emissions from getting to work, Liftshare embarked on a new mission to make Zero Carbon Commuting a reality.  
This mission couldn't be more relevant and timely for law firms as more than 50% of their teams want to permanently work from home for most of the week once the pandemic has ended, and employee wellbeing is one of the top six concerns of managing partners.
Liftshare Group is soon to release its new MobilityWays Platform, a software tool to evidence, track, plan and change your firm's commuter emissions. The innovation underpinning it is ACEL, the first rating system to easily allow a firm to track, benchmark and improve its average commuter emissions level.
-------- 
"Part of the issue for firms is that reporting on Scope 3 emissions such as commuting is difficult. Up until now there hasn't been a standard, or an easy solution. When I saw ACEL and the Mobilityways Platform I realised that there was now a viable solution" 
Jomati spokesman
------ 
A recent Jomati research report – Reimaging your business in a post Covid-19 world: rebuild better – looks into the role that lawyers have in this change and highlights how the pandemic is supercharging ESG (environmental, society and governance), and how it is now progressively more relevant to the mainstream business community.
Increasingly clients, employees, future employees and regulators will expect law firms to be achieving significant change in their approach to ESG issues. The announcement that BlackRock – the world's biggest asset manager '– was to exit investments that had high sustainability risk is only the most recent of numerous similar moves by big business. 
In order to stay competitive, top commercial firms now need to evidence their green credentials. Clients expect firms to be fluent on sustainability, with empowered and influential sustainability directors on their senior management teams. Firms that set SBTi (Science Based Target initiatives) commitments will gain a large advantage. 
Following Jomati's report, it co-hosted a webinar with Liftshare Group attended by 40 senior and managing partners of top UK firms to demonstrate how the Mobilityways Platform and ACEL could allow them to be ESG trailblazers. From the webinar, 95% of attendees believe the new tool would be relevant to their employees, and almost 40% saw there being a relevance to their clients also. 
Liftshare Group's aim is for ACEL to become the national standard for law firms in the UK and the USA. They're looking for a cohort of firms to become sustainability trailblazers and achieve Zero Carbon Commuting by 2030. 
"The response to the webinar has been phenomenal" said Mark Hand, group business development director. "In the ongoing discussions that I am having with over a third of the attendees, there has been a clear understanding of the importance of eliminating commute emissions as soon as possible and the important role that law firms can play in achieving this. 
 Would you like to know more, or watch back the webinar? Click here to book a 30 minute chat.