General counsel diversity demand paying off
General counsel can be well-pleased by their outside counsel diversity response as 64 law firms announced as Mansfield Rule 2.0 certified.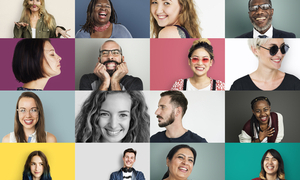 2019 has seen a jump in diversity efforts following a letter signed by more than 200 general counsels in January warning firms that they stand to lose work if their teams are not diverse.
The 'Mansfield Rule' certifies that law firms consider at least 30 percent women, LGBTQ+ and minority lawyers for significant leadership roles. It's modeled after the NFL's "Rooney Rule," which requires teams to interview at least one minority candidate for a general manager or head coaching slot.
Raising the bar
More than 90 percent of the Mansfield-participating firms reported a higher percentage of diverse lawyers taking part in formal pitches to clients this year, the Diversity Lab said. "Our plan is to raise the bar each year," said Lisa Kirby, chief intelligence & knowledge sharing officer at Diversity Lab, which is dedicated to boosting diversity in law firms and legal departments. "We follow design thinking principles, so we measure results each year and work with participating firms to iterate the pilot based on the results to ensure we are moving toward our goal of diversifying law firm leadership as inclusively and impactfully as possible." Ms Kirby added, "It's especially meaningful to lead this initiative this year because it marks the 150th anniversary of Arabella Mansfield's becoming the first woman admitted to a US bar association." The Mansfield Rule was one of the winning ideas from the 2016 Women in Law Hackathon hosted by Diversity Lab in collaboration with Bloomberg Law and Stanford Law School. Diversity Lab partnered with nearly 50 of the country's leading law firms to pilot the inaugural version of the Mansfield Rule in 2017. There are now 64 law firms qualified as Mansfield Certified as part of version 2.0, which ran July 2018 to July 2019. 
Certified plus
The "Certified Plus" status signifies that the firm not only considered at least 30 percent women, people of color and LGBTQ lawyers for leadership positions and in lateral recruiting over the year, but also achieved representation of at least 30 percent women and diverse lawyers in several key areas – including significant leadership roles and promotions. John Martin, managing partner at certified-plus firm Baker Botts said "We have long been committed to diversity and inclusion at Baker Botts, and we are delighted to be recognized for our efforts. As a firm, we collectively benefit from a diverse and inclusive workforce that comprises individuals from a wide range of backgrounds, experiences and values. Diversity weaves valuable perspectives, experiences and talents throughout the firm, enabling us to be even more creative, effective and successful for our clients." Larren M Nashelsky, chair of Morrison & Foerster, said "I am proud that Morrison & Foerster was an early adopter of the Mansfield Rule and that we continue to achieve the highest level of certification that Diversity Lab offers in the program." Judy Nemsick, chair of Holland & Knight's Women's Initiative stated, We are incredibly proud that the firm has repeated its Mansfield Certification Plus status. More firms and corporate legal departments are participating in the program this year, further demonstrating the legal profession's focus on diversity and inclusion."
No slowing down
"Ensuring the advancement of women, minority and LGBTQ+ lawyers and staff is a top priority for Cooley," said Amie Santos, Cooley's director of diversity and inclusion. "We've increasingly focused on establishing open systems and conversations with firm leaders in an effort to put more time, energy and resources into the growth and development of Cooley's incredible, diverse talent." Hogan Lovells ceo, Steve Immelt said "We have seen first-hand that diversity on a legal team and in leadership brings better results." He added, "We are proud of this certification as a marker of where we are, but recognize that this is not a sign to stop or slow down our efforts. We will continue to invest in our commitment to diversity and inclusion so that our global law firm reflects and supports the communities we are a part of and the clients we serve."
Moving the needle
Dechert director of diversity and inclusion, Satra Sampson-Arokium said "Creating a culture that supports diversity and inclusion is paramount for Dechert. We are honored to be Mansfield Certified Plus as we continue to deliver the excellence in service and innovative thinking our clients expect." Philip T Inglima, Crowell & Moring chair. "We know that there remains much to do to truly move the needle both in our firm and in the legal industry as a whole. We see this as an important step in achieving those goals." Ellen Moran Dwyer, chair of Crowell & Moring's executive committee, explained "The Mansfield certification process has helped ensure that we formalize efforts to diversify our leadership and enhance transparency in our firm's leadership selections and governance." She added, "It is a valuable tool for firms not only to earn this certification, but also to integrate these processes and make them routine going forward."