ICC Court celebrates 'tremendous milestone' as it kicks off centenary year with declaration
Paris dispute resolution body promises to accelerate digitalisation and diversity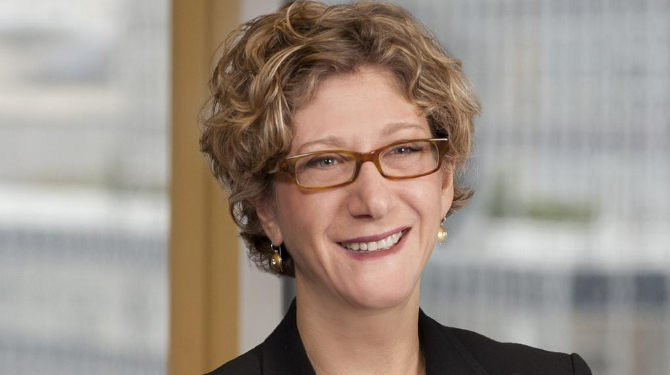 The ICC Court has marked its centenary by publishing a pledge that seeks to mirror the vision of its founders, known as 'the merchants of peace', by setting out its priorities for its next 100 years.
The ICC Centenary Declaration on Dispute Prevention and Resolution was unveiled at a ceremony last Thursday (19 January) and kicks off a year-long programme of events across the world.
The pledge sets out the ICC Court's strategic priorities, challenges and opportunities and includes commitments to develop services for the global dispute resolution community, a continued focus on diversity, and a refreshed leadership for its Belt & Road Committee.
Claudia Salomon, the ICC Court's president and a former partner at Latham & Watkins, said: "As business relationships and disputes evolve in an ever-changing world, ICC's track record of innovation places us in the perfect position to lead the world of dispute resolution and prevention into the future."
The pledge builds on recent initiatives that last year saw the launch of an LGBT+ network and the Task Force on Disability Inclusion and International Arbitration. The court also developed its offering for young arbitrators and counsel while the renewal of the various national ICC Commissions on Arbitration and ADR delegations and steering committees has facilitated an improvement in the diversity of their members.  
Running alongside this diversity drive has been a focus on digital transformation: the court's case management and library services have been modernised with parties urged to make better use of technology in proceedings, including by conducting hybrid hearings.
Broadcast online, the declaration's launch also featured ICC secretary general John Denton AO, former CEO of Corrs Chambers Westgarth, and ICC Court secretary general Alex Fessas.
Fessas said: "While much separates today's world from the 1920s, much is also unchanged. Our mission to ensure access to justice and promote the rule of law by serving companies, states and individuals, a constant in our first 100 years, is alive today and will be the force driving ICC's dispute prevention and resolution services into our next century."
Denton added that the court would 'continue to expand our services and global footprint to shape dispute resolution for the next 100 years'.
A year-long series of events will mark the anniversary, including new initiatives and regional events.
The International Court of Arbitration of the Paris-based International Chamber of Commerce was founded in 1923 by founding ICC Chairman and French Minister of Commerce Etienne Clementel and a group of fellow founders known collectively as the 'Merchants of Peace'.
The ICC Court brokered the Geneva Convention on the Execution of Foreign Awards in 1927 and in 1958 it submitted the preliminary draft of the New York Convention, which recognises arbitration awards globally.
The ICC Court has handled more than 27,000 cases to date, with the amounts in dispute ranging from less than US$10,000 to more than US$27bn. The 27,000th case involved an energy sector dispute between African parties; Africa has been a key focus for ICC in recent years.
---
The Global Legal Post will be publishing Law Over Borders comparative guides to arbitration and commercial litigation. For further details email associate publisher claudiatan@globalcitymedia.com
---