LatAm round-up: Kennedys grows in Peru and McDermott hires private client team from DLA Piper
Polsinelli and Herbert Smith Freehills also make Latin America-focused appointments, in Miami and London respectively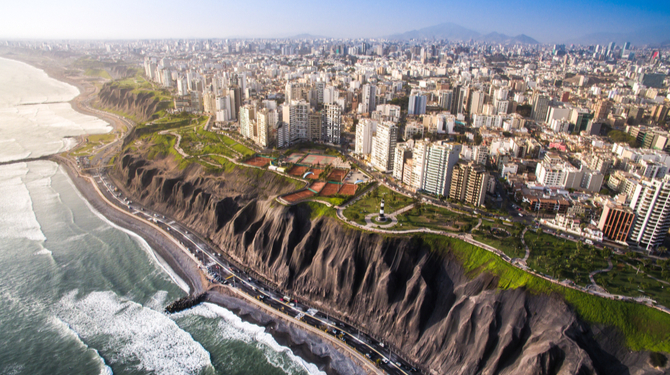 Kennedys has hired three lawyers to join its Lima office, with the arrival of Fernando Hurtado de Mendoza as a partner, alongside senior associate Kodiak Semsch. 
De Mendoza, formerly a corporate and insurance partner at Rodrigo Elias y Medrano, the largest law firm in Peru, joins with associate Alejandra Vicuna, while Semsch, a dispute resolution lawyer, arrives from Osterling Abogados, where he was formerly a partner.
De Mendoza's hire brings the Peruvian partnership to two, alongside local managing partner Marco Rivera.
Rivera said: "With corporate, aviation and litigation instructions in particular on the rise, the breadth of [De Mendoza's] practice plays to our strengths."
The firm opened in February 2018 with Rivera's arrival from Peruvian firm Barrios & Fuentes Abogados. It is the first global insurance firm to set up a presence in the country.
Alex Guillamont, head of Kennedys' Latin America practice, said: "Peru is an important market in many ways. Pre-coronavirus, the government had outlined its plans to increase spending on infrastructure and social protection, making it a very attractive location."
McDermott hires Miami private client team from DLA Piper
Elsewhere, Miami has seen considerable action in the hiring market, with McDermott Will & Emery acquiring a trio of DLA Piper tax lawyers, as well as a corporate partner.
The three partners — Mike Silva, Greg Weigand and Arianne Plasencia, together with of counsel Ryan Coyle — will advise on private client tax issues, acting for  high-net-worth families, their operating companies and their family offices.
Head of tax Jane Wells May said: "Our clients seek counsel bridging US and Latin American opportunities. This team's arrival significantly enriches our growing focus in this area — particularly in the Miami market, a gateway for US-LatAm business."
In addition to the trio of hires, McDermott also boosted its corporate and restructuring practice with the addition of Miami-based partner Craig Rasile, again from DLA Piper.
Rasile had been managing partner of DLA Piper's Miami office since 2011, having practised as a partner at both Hunton & Williams and Holland & Knight prior to that. 
McDermott head of corporate Harris Siskind said: "We are proactively recruiting highly regarded and deeply experienced restructuring lawyers with the expertise to help our clients understand and navigate their options during these uncertain times and beyond."
McDermott has been the beneficiary of a significant number of exits from DLA Piper, a series of nearly 50 hires from 2018 to date, spanning all levels of seniority.
Polsinelli sets up Latin America practice
Also in Miami, US top 100 firm Polsinelli has hired Emil Infante as a shareholder in Miami to set up a Latin American practice. Infante, a corporate lawyer, brings to his new firm transactional skills and dispute resolution experience, including advising on white-collar regulatory and criminal law compliance, litigation and arbitration. 
He joins from Holland & Knight, where he developed a client base of Latin American businesses and families, engaged in both inbound US and outbound Americas work, as well as dealing with domestic and foreign companies, family groups and private offices conducting business across the US, and in both Latin America and the Caribbean.
Polsinelli's head of corporate, Jonathan Henderson, said: "Emil has deep experience in LatAm matters; we are confident in his ability to create and build our LatAm Practice from the ground up, a unique opportunity that we know he looks forward to and will embrace."
Prior to joining his new firm, Infante spent three years at Holland & Knight, joining from DLA Piper in 2014, having also worked for nine months at Foley & Lardner. He has also been managing partner of boutique firm, Infante Zumpano.
"Emil's reputation in South Florida is second to none, and we very much look forward to having him at Polsinelli and part of our Miami office team," said Miami managing partner Everett Wilson. 
London LatAm connections
In other Latin American news, Herbert Smith Freehills has promoted Pedro Rufino Carvalho to co-head of the law firm's Latin America practice, to serve alongside New York-based disputes partner Christian Leathley.
Carvalho, who is based in London, is a project finance partner with considerable energy sector experience. He was promoted to the partnership in 2019, having acted as head of the Brazil desk at the firm. He replaces Ignacio Paz, who remains head of the energy and infrastructure practices in Madrid.
Leathley also heads the firm's US arbitration team, which has a strong Latin American focus. He said: "Since he joined the firm, Pedro has impressed with his deep technical knowledge and how adept he is at navigating business and cultural sensitivities when it comes to cross-border deals involving the LatAm region. His skills and talent as a lawyer and a leader will enable us as a group to further strengthen our offering to clients."