Nepal lawyers protest against raid on ex-bar association chief
Lawyers have staged a sit-in outside courts across Nepal after a raid was conducted on the law firm of the former president of the Nepal Bar Association (NBA).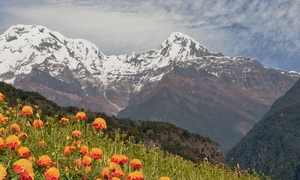 A raid was carried out recently by Nepal's Revenue Investigation Department on the firm of former NBA president Shambhu Thapa. A second raid was a made on the firm of another senior lawyer, Uddhav KC. Lawyers had gathered in the NBA premises and, according to Ekantipur.com, 'warned of stringent agitation' if a Supreme Court decision were not reversed in a week. The Supreme Court had issued a decision in which it scrapped writs which had previously been issued against the Chairman of the Interim Council of Ministers in the country.