Revenue soars at PwC Legal
Revenue at the legal arm of the accounting giant has jumped by 25 per cent this financial year, from £48.5m to £59.9m, while net income stands at £11m.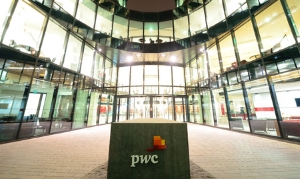 Led by senior partner Shirley Brookes, PwC Legal provides legal services across nine practices including corporate and banking, dispute resolution, pensions and cyber security. It has seen steady revenue growth since the financial year 2013/14, when revenue was £42.2m.
'Complimentary offering'
Addressing concerns that accountancy firms are muscling in on the more traditional legal services market, Ms Brookes insisted that PwC Legal's strategy is not to become like a law firm. She told Legal Business that it aims to 'offer to clients a legal service that compliments something that PwC is doing,' adding that functioning as a 'complimentary offering' is its differentiator in the market.
Source: Legal Business