Singapore Academy of Law boosts support for locked down Lion City lawyers
Academy pledges online support worth $1.9m as city state emerges from another Covid-19 'circuit breaker'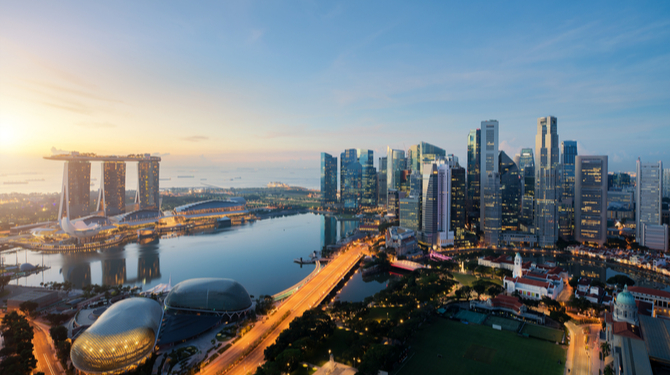 The Singapore Academy of Law (SAL) has offered Singaporean lawyers online support worth S$2.6m ($1.9m), with access to a package of online learning, legal research tools and digital access to legal publications, aimed at supporting local and international members alike.  
The support package, dubbed the 'Get Future Ready' programme, will be open to lawyers in private practice, in-house lawyers, legal academics and alternative legal services providers. 
It includes support from networking website LinkedIn's online learning platform, which is providing curated video courses that will carry CPD accreditation, while giving online access to the SAL's extensive library, with support from global legal publisher, Lexis-Nexis.
The package is the fourth provided since 2020, bringing the Academy's support to lawyers to $5m, since the pandemic began. Singapore has endured a series of lockdowns, known locally as circuit breakers, with the country currently at Phase 2 Heightened Alert, following a series of outbreaks in local video bars and a fishery, with a relaxation planned for 19 August, allowing 50% return to work by employees, and with a limited reopening of restaurants and bars.
Rama Tiwari, chief executive of SAL, said: "We have been hard at work re-imagining the tools and resources required by our members to emerge stronger. Members demand greater digitisation of legal resources and learning tools. They also demand greater regional legal resources to allow them to access and understand markets beyond Singapore. Over the course of the next few months, we will be rolling out online legal tools and resources to help members emerge stronger."
Frank Koo, LinkedIn's head of Asia talent and learning solutions, added: "LinkedIn is pleased to partner with SAL as they help legal professionals learn and cultivate the skills they need to progress in their careers, through our LinkedIn Learning platform. On-demand learning is especially useful for time-strapped workers seeking to strengthen their skills, build their networks, and access career opportunities."