Swazi politicians demand prison for law chief
The Swaziland House of Assembly has called for the president of the country's law society, Titus Mlangeni, and his executive to be gaoled with no option of a fine.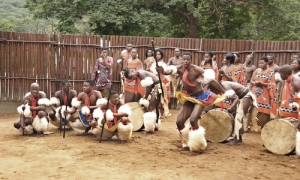 Mr Mlangeni and the executive face two days in prison for contempt of Parliament, reports the Times of Swaziland, after they refused to appear before a select committee.
The committee was initiated to investigate the efficiency of the Law Society's disciplinary tribunal in its handling of complaints. It also looked into the effectiveness of the self-regulation model adopted by the profession in 1964.

Corruption allegations

As well as the no-show by the Law Society, the committee also noted elements of intimidation in a letter sent by its officials to the Speaker in the House of Assembly.
The committee also discovered serious allegations of fraud and corruption against the lawyers, and suggested the Minister of Justice and Constitutional Affairs should ensure that the country's anti-corruption commission thoroughly investigated them – an action that must be enacted within eight weeks.