Thomson Geer completes hire of top M&A team from DLA Piper in Perth
Independent firm welcomes four partners in Western Australia, one of three recent team hires across its national network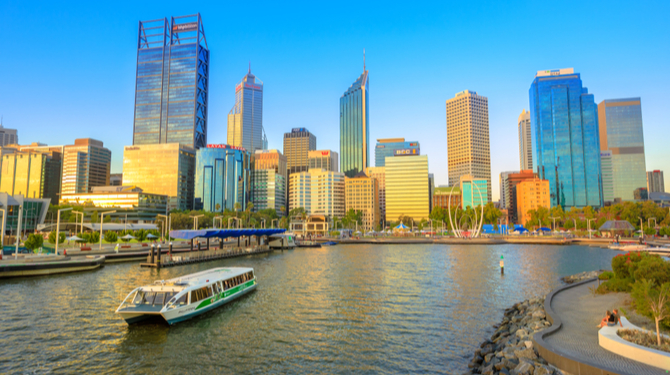 Thomson Geer has completed the hire of one of Western Australia's leading teams of corporate lawyers, with the arrival this week of four partners at its Perth office.
The high-profile deal is part of a major lateral drive by the Sydney-based firm, which has also hired teams from Dentons and Russell Kennedy across its national network of offices in recent weeks.
Two of the Perth partners – Scott Gibson and Marc Wilshaw – were well known for their work at DLA Piper, having been partners there for more than five years. 
They were part of an 11-strong team that joined DLA Piper with Michael Bowen, name partner at Hardy Bowen, in 2015. Bowen, meanwhile, remains at DLA Piper, despite a report in the Australian Financial Review that he was also part of the team move.  
Gibson, who is leading the team, has international experience alongside his time in Perth, having worked at a leading international private equity fund in Dubai.
Joining as new partners alongside Gibson and Wilshaw are former special counsel Hedley Roost and Michael Ng.
Roost spent substantial spells at both DLA and Corrs Chambers Westgarth, as well as Gibson Dunn & Crutcher and top London firm Macfarlanes, adding London listing experience to his Perth practice.
Ng, meanwhile, is also a Hardy Bowen alumnus, but also has in-house experience at Australia's stock exchange, ASX. 
They will be supported by Cameron Bill, who joins as a special counsel, and an eight-strong team of junior lawyers and paralegals.
The firm's chief executive partner, Adrian Tembel, said: "Not only is this move central and fundamental to our long term Perth strategy but it is also a reinforcement of our national commitment to quality."
He added: "I am very proud of our M&A team nationally led by David Zwi on the east coast. Adding this west coast group will take our national capability to, I believe, an even higher level."
As reported by The Global Legal Post, the team has strong transactional prowess, having executed over AUS$4.5bn worth of deals in 2019.
The arrival of the M&A team follows the hire at the end of August of a three-person technology law team from Russell Kennedy, which is set to arrive later in the Australian spring. 
Principal Andrew Chalet and lawyer Stephanie McHugh will join the firm's Melbourne office, once that city's lockdown ends, while special counsel and patent attorney Peytee Grusche will be based at the Perth office.
Tembel said the move would boost the Victoria office's tech industry clients while Grusche would support the newly expanded corporate team.
In July, Thomson Geer secured a four-partner, 21-strong team from Dentons in Brisbane and Melbourne