The business of staying in business
Commercial pressures are forcing restaurant and retail businesses to seek better deals from their landlords, says Thomas Bond of law firm Russell-Cooke.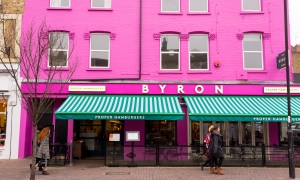 In recent years the "casual dining" sector has seen huge growth. Brands like burger restaurant Byron have proved hugely popular and expanded rapidly. But last Autumn pizza chain Franca Manca warned that its suburban stores were seeing a significant decrease in footfall and recently Byron approached its creditors, in particular landlords, to try and agree a deal to shrink the business and focus on key sites.The restaurant market is saturated and consumers are demonstrating a preference for independent or quirky dining options. Competition from the likes of trendy "pop up" restaurants and delivery services like Deliveroo have all eaten away at market share. Those services also have a much lower cost base than the likes of Byron, which has suffered in the past year from increased employment costs as a result of the National Living Wage and rocketing business rates. Byron's strategy to seek creditor approval to cut rent and shrink the physical presence of the business may be the first of many such proposals in 2018. House of Fraser has already approached landlords in a bid to reduce its overheads and physical footprint following disappointing pre-Christmas sales and fashion retailer New Look is also rumoured to be drawing up similar plans.
Difficult decisions
When a business is not financially viable the Directors have to make difficult decisions. There are obvious obligations to stakeholders including staff, but also a duty to act in the best interests of the company and its creditors. In the current climate slashing rental costs appears to be an attractive step, but if this trend continues those in the commercial property sector will have significant concerns about the buoyancy of the market. So why would a Landlord agree to a deal which leaves them out of pocket?
The options 
There are two formal legal processes designed to help financially unsustainable companies recover; Administration and Company Voluntary Arrangements (CVA). When a company enters Administration a moratorium comes into effect, which prevents creditors from bringing claims against the company or dealing with its property. So the Administrator gets some breathing space to try and turnaround the business but the creditors' rights are severely restricted. The Administrator's intention is usually to salvage the profitable parts of the business and often a "pre-pack" is arranged, where a new corporate vehicle is lined up and ready to acquire the valuable parts of the business as soon as the company enters Administration. Inevitably that means that weaker parts of the business don't survive and leases of unprofitable sites are surrendered and rent goes unpaid. Although creditors are entitled to recover pari passu from the company's available assets, that often means recovering only a few pence in the pound. 
CVAs
A CVA is a compromise between a distressed company and its unsecured creditors. Byron is proposing a CVA which will target landlords of uneconomic properties to bring rents down to affordable levels so that they can focus on a smaller, more profitable core estate. In short, the CVA will reduce property overheads in the short term, whilst Byron's directors try to agree deals that pull out of or turnaround stores which aren't economically viable. 
Better outcome for landlords
Whilst CVA proposals may be unattractive, they could result in a better outcome for landlords than Administration or Liquidation. In Byron's case, a landlord may prefer to receive reduced rent for 6 months and then to end the tenancy by agreement and on notice, rather than have their tenant immediately cease trading; leaving a vacant property, rent arrears and liability for business rates. The terms of a CVA cannot impact on the rights of secured creditors and must ensure that preferential debts (including pension contributions and pay due to employees) are paid in priority to other unsecured creditors. Secured and preferential creditors are not bound by the CVA unless they agree a deal directly with the company. Landlords often form a significant proportion of the remaining unsecured creditors in retail and restaurant businesses. Ultimately a CVA is only likely to be approved if the majority of voting creditors are getting a better deal than they would in some other insolvency process. An unattractive CVA is still a better option than watching the company fail and Byron will not be shy in telling landlords of the risks that lie ahead if the CVA isn't approved, in an effort to get the creditor support they need. 
Thomas Bond is an associate in the insolvency team at Russell-Cooke